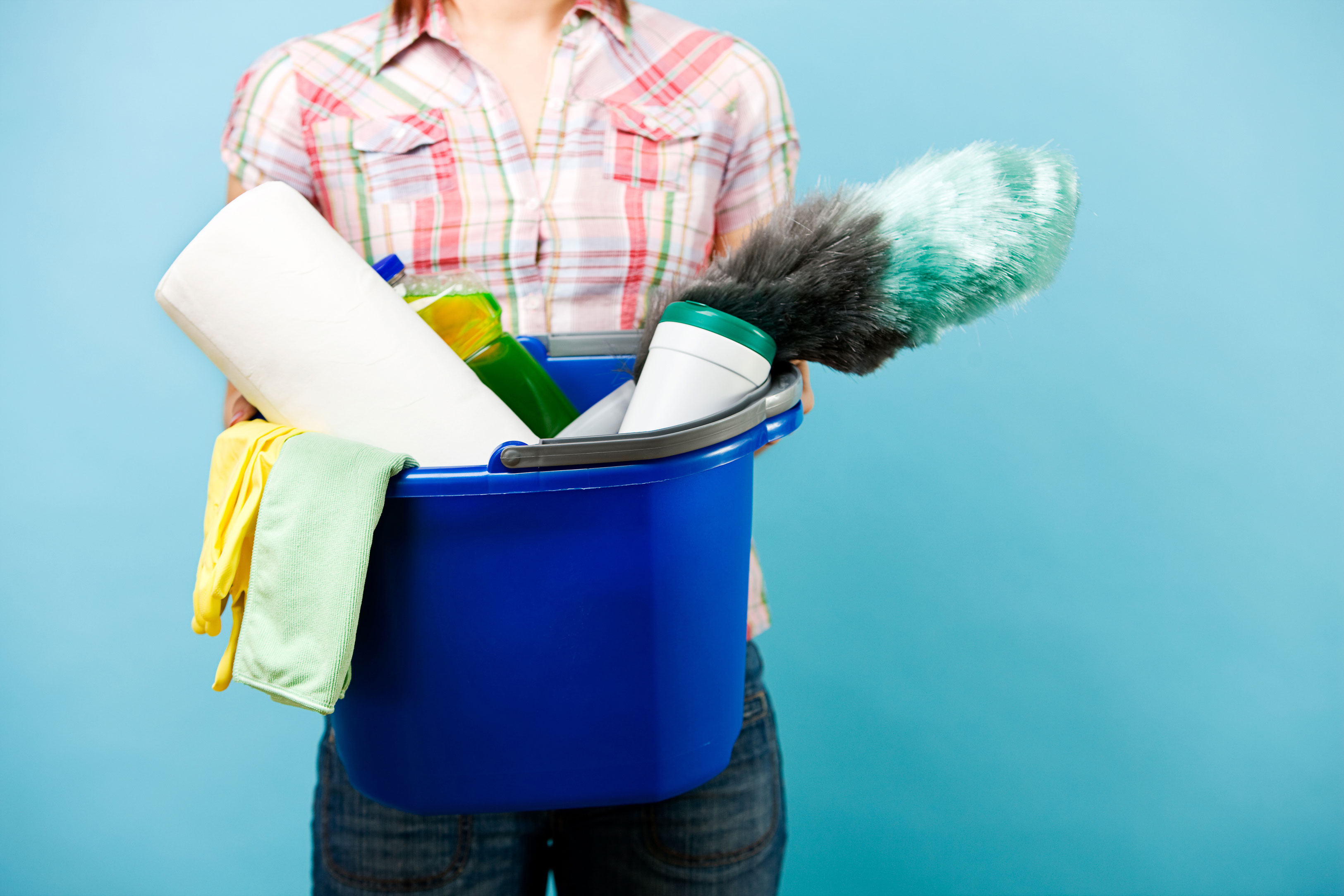 It's that time of year again… spring-cleaning time! To make things a little easier, we have some tips that will help you keep your house in tip-top shape any time of year!
Taking Care of Stainless Steel:
To keep your stainless steel bright and clean, Adam Kamens of Amuneal Manufacturing Corp. suggests using a light mist of wax-based aerosol spray once or twice a week. Don't put on too much– you don't want to soak the surface and make it greasy. Wipe the mist clean with a lint-free cloth, and never use oils to keep away fingerprints– lint will stick to the oil. Also, don't use cleaners with bleach after you've put on the waxy layer, or it will dry out and lose some of the luster. And finally, don't use anything abrasive, not even mild products like Soft Scrub or Scotch-Brite pads. You don't want to scratch or ruin the surface.

Organizing Closets:
Organizing your closet is the first step to organizing the rest of your home. Get rid of unused clothing and accessories, and organize the rest by how you get dressed in the morning and by color. Your closet will look appealing, and your everyday routine will be easier.
Removing Stains & Odors:
Ruth Travis, president of the Institute of Inspection, Cleaning and Restoration Certification, says that to remove stains and odors, blot up as much of the smelly mess as you can right away. While you're blotting the upholstery, put a plastic liner or garbage bag between the fabric and the cushion so that you don't push the contaminant into the cushion. Then flush with cold water as best you can– cold water doesn't set stains as much as hot water. Blot and flush again. You can also use a portable spot cleaner or wet/dry vac. If there's still a residual odor, use a half-vinegar, half -water solution and rinse again. If that doesn't work, call in the professionals.
Cleaning Painted Walls: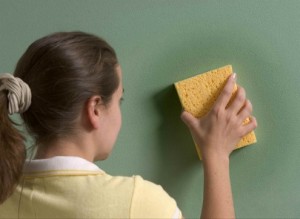 To Clean your painted walls, Carl Minchew, director of Product Development at Benjamin Moore, suggests starting with a clean cloth or sponge and water.  If that doesn't work, dip the rag or sponge into water mixed with a little dish-washing liquid– the milder the better. If the stain persists, apply a few drops of soap directly on the wet sponge or cloth that you're using. For more stubborn cases, you could apply a little soap right onto the stain. If you need to resort to a stronger product like Fantastik, or Formula 409, realize that they contain strong solvents and can soften the paint surface. Make sure that whatever you do to get rid of the stain, you rinse the wall afterward with plain water.

Creating a Different Mood:
For easy makeovers, designer Thomas O'Brien says, "I've always collected textiles, and you can make a fast, easy change with bedding, towels, and table linens to create a different mood. Switch things out seasonally, or for a special event, or whenever you want to play with a certain color or pattern."
Caring for Your Tiles: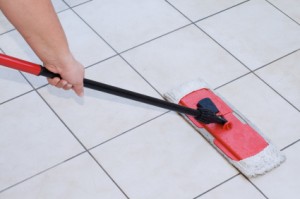 Marty Hoffman, of Hoffman Brothers Floors, suggests cleaning bathroom and kitchen tiles with a cleaner that has  "neutral pH" on the label. You can also mix a 1/2 cup of baking soda into 2 gallons of  water and mix very well for a homemade cleaner. Apply the liquid with a mop. For grout, use the same cleaner. However, for tough stains, you should call a professional.
Removing Stains from
Granite Counter Tops: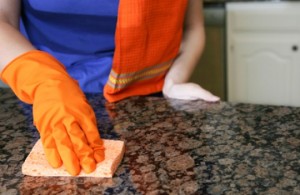 Getting rid of stains on granite can be tricky, but the key, according to kitchen designer Florence Perchuk, is to wipe up stains ASAP. You can poultice away rust, and remove soap scum and mildew with a solution of 1/2 cup ammonia in a gallon of water. For most coffee or juice stains, you can use a little hydrogen peroxide in water with a few drops of ammonia. For everyday wear-and-tear, buff away small scratches with superfine dry steel wool, called "grade 0000." For all other stains, check out the Marble Institute of America's website, or call in a professional.  Also, have your counter top sealed as soon as it's installed. You'll know it's properly sealed when liquids bead up and form droplets on the surface.

Re-Organize Bookshelves:
Sort books by size and subject. Remove and discard any ripped dust jackets (unless you think they may have value). Line books, some vertically, some horizontally, in a rhythmic pattern. This will relieve the monotony of rows.

Caring for Area Rugs:
Phillip Costikyan of Restoration by Costikyan says that you should clean your area rugs every 4-5 years– or every 10 years if it's not in a high traffic area. Over-cleaning contributes to wear-and-tear. Really fine, silk rugs need to be cleaned only every 20-30 years. For treating stains at home, keep a bottle of club soda on hand. The key is to act quickly. Stains caused by pets, coffee, orange soda, red wine, and anything with dye or an acid base are the hardest to remove. Pour club soda directly on the stain, let the soda absorb into the rug, and the salt in the soda will neutralize the acid. Blot again and again until the residue is gone. For bloodstains, you should use milk instead of soda. For oil and grease based stains, mix 1 part Ivory soap detergent with 16 parts water. If you still see residue, call an expert.
Polishing Silver:
Metal restorer Paul Karner says to use a toothbrush and Hagerty Silver Foam on your silver because it's not too abrasive and it's water soluble. For really bad black tarnish, Simichrome Polish is great. He also says to never put silver in the dishwasher, and to store it in anti-tarnish cloth bags when you aren't using it.
https://foryoureverymove.com/wp-updated/wp-content/uploads/2015/04/Spring-Cleaning.jpg
2167
3250
JenniferWestmoreland
https://foryoureverymove.com/wp-updated/wp-content/uploads/2019/08/JWA-Logo-2019-70h.png
JenniferWestmoreland
2019-06-01 19:35:13
2019-06-11 18:02:00
Spring Cleaning Tips!