Jennifer Westmoreland and Associates
Jennifer Westmoreland and Associates was founded by Jennifer in 1994 and as a team, has over 50 years of real estate experience. Her team specializes in residential real estate in the greater Athens area as well as new construction and land sales. Our mission at The JWA is to make certain that our clients, whether buying or selling, are provided with unparalleled customer service. We will utilize the knowledge and skills within the team to provide our clients with a straightforward and seamless buying or selling experience. Through Coldwell Banker Upchurch Realty, we remain up-to-date on the latest training and current technology to help keep you connected and involved with the real estate market. Jennifer Westmoreland & Associates has been consistently named in the Top 3 real estate teams North Georgia as well as being named among the Top 5 real estate teams in the entire Southeast. In addition to state and regional recognition, locally The JWA is the #1 real estate team in Athens.
Jennifer Westmoreland, Owner    

Associate Broker, REALTOR®, GRI®

A native of Athens, Jennifer was originally licensed in 1994 and she received her Associate Broker's license in 2007. Jennifer specializes in residential real estate in the greater Athens area as well as new construction and land sales.  Jennifer is an active member of the Athens Area Association of REALTORS®, the Athens Area Association Multiple Listing Service, Georgia Multiple Listing Service, the Georgia Association of REALTORS® and the National Association of REALTORS®. She has served as the President of the Athens Area Association of REALTORS® (2009) and the Multiple Listing Service President (2006). Jennifer is an active life member of the Million Dollar Club, is a current member of the Circle of Excellence and holds her Graduate Realtor Institute designation. In addition, she is a member of the Oconee County Chamber of Commerce and the Athens-Clarke County Chamber of Commerce.
Contact Jennifer
(706) 389-9953 Jennifer@TheJWA.com
 Brandon McEachern, Buyer Specialist   REALTOR®, Certified Negotiation Specialist
Brandon has been one of the most successful Realtors in the Athens/Oconee market since 2004. He holds a designation as a Certified Negotiation Specialist.  He is a BOLD (Business Objective: A Life by Design) graduate. Brandon entered the real estate business after 10 years with the University of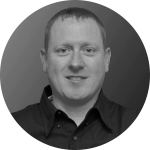 Georgia Athletic Association. At UGA, one of Brandon's main tasks was serving as the travel coordinator for the Dawgs' football team. In 2004, he worked with the NFL's Atlanta Falcons as a logistics assistant. Performing these jobs successfully helped refine Brandon's ability to emphasize attention to detail. In addition, being involved with winning teams has instilled the competitive spirit and goal-oriented mindset that he applies toward assisting each and every client. Brandon's background in real estate is in his blood, as he hails from a family of builders and real estate investors. His knowledge of the Athens and Oconee areas comes as second nature since he has lived in the Classic City for over 20 years.
Contact Brandon
(706) 255-9143 Brandon@TheJWA.com
Susan Jones, Transaction Coordinator   Licensed Real Estate Agent,
Certified Negotiation Specialist


Like Jennifer, Susan is a native to Athens, GA. Susan has been licensed and working in the Athens real estate market since 2004. She joined Jennifer Westmoreland and Associates as a licensed assistant in January of 2012. Susan graduated from UGA with a Bachelor of Arts in English. When she is not hard at work, she spends time with her family. Susan has participated in the Georgia Association of REALTORS®, the Athens Area Association of REALTORS® and the Beechwood Hills Neighborhood Board of Directors. Susan is a member of Athens Church and volunteers at her children's schools.
Contact Susan
Susan@TheJWA.com
 Brittani Bone, Listing Coordinator
Brittani joined the Jennifer Westmoreland & Associates team in September 2014. She grew up in Oconee County and graduated with the first class to attend all four years at North Oconee High School. Brittani currently lives in Watkinsville with her husband, two dogs, and cat. When she isn't hard at work, she enjoys spending time with friends and family.
Contact Brittani
Brittani@TheJWA.com
Cary Cartey, Client Services/ Licensed Real Estate Agent

Cary was recently licensed in 2018 and has always had a love for people. She is excited to be a part of the JWA/CBUR team and work with our clients on a daily basis. She is a former hairstylist of 20 years, so working with people to meet their needs comes as second nature to her. Cary spent nearly 7 of those 20 years as a salon owner and in that time honed her skills in working well under pressure, attention to detail, and excellent customer service. Being a former small business owner, Cary has created strong ties to the Oconee County and Athens areas. Cary is from a small town in Coweta County GA and met her husband Josh, an Oconee native, 10 years ago. In her free time, Cary enjoys live music, her dogs, UGA football and antique cars.
Contact Cary
Leads@TheJWA.com  
Cheryl Fortson, Business Manager
Contact Cheryl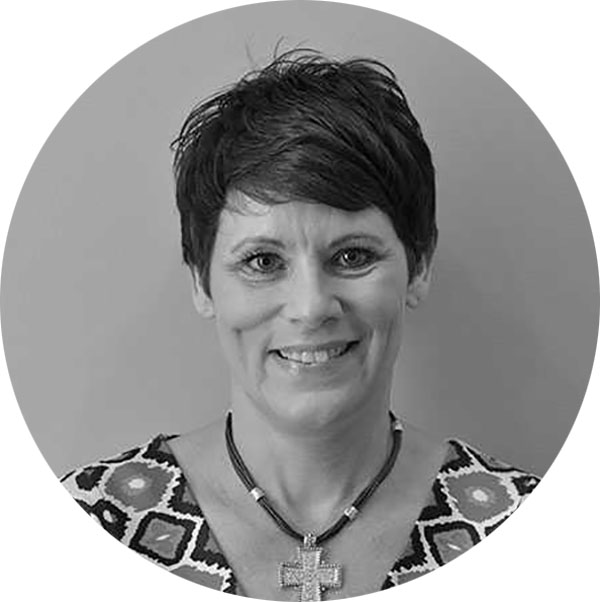 Office@TheJWA.com
.          .          .
.          .          .
Derek Joiner, Courier
Contact Derek
Listings@TheJWA.com
Contact the Team Information
(706) 389-9953 call/text
(706) 543-4000 broker
(866) 275-8054 fax