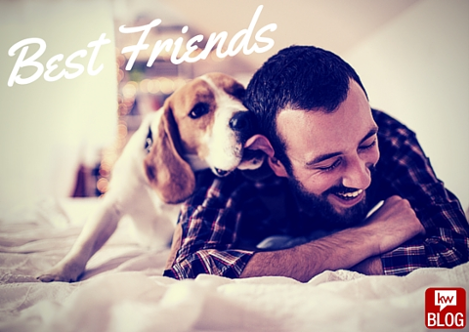 Sit. Stay. Sell. The Power Of Pets In Real Estate
Every pet deserves a home!
Did you know that, at Jennifer Westmoreland & Associates, we are happy to support our local Athens Area Humane Society with each closing? We were happy to donate a percentage of 2017 closings to the AAHS in support of their mission, and look forward to continuing the tradition! Do you have pets in your household? Below is an excerpt from a Keller Williams blog post. Visit their blog page for more information on helpful ways to help show a home with pets. (Information and photo via KW)
"There was a time when selling a home with a pet was a major issue for sellers and real estate agents. Great efforts went into masking odors, eliminating stains, putting up food/water bowls, closing doggy doors, removing litter pans, putting toys away and even finding a place for the pet to be during showings. Needless to say, it required a lot of extra work on top of the other tasks needed to get the home ready for showing.
In today's market, most of this has changed, and pet-friendly homes are now considered by many to be a benefit.
With 65 percent of households currently owning a pet, having a pet is no longer a "downside" when it comes to buyers and sellers. However, even though 79 million households have at least one pet, home owners still need to present a clean, pet-stain and odor-free home when listing it for sale.
More than just having pets, an estimated 83 percent of people actually consider the pet a member of the family. This is causing home owners and agents to see pet-friendly homes in a different light.
Agents understand that people are passionate about their pets. But more than understanding that passion is delivering service that meets the client's specific needs…" (Continued at KW blog post).
https://foryoureverymove.com/wp-updated/wp-content/uploads/2017/10/Best_Friends_-_Dogs_and_People.png
332
469
JenniferWestmoreland
https://foryoureverymove.com/wp-updated/wp-content/uploads/2019/08/JWA-Logo-2019-70h.png
JenniferWestmoreland
2017-10-26 17:00:42
2017-10-27 15:20:32
Sit. Stay. Sell. The Power Of Pets In Real Estate