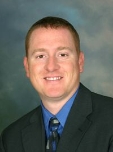 Are We in a Sellers Market in the Greater Athens Area?
Are We in a "Seller's Market" in the Greater Athens Area?
How Team Jennifer Westmoreland & Associates can guide you through the home purchase process:
Info via Brandon McEachern with Team JWA!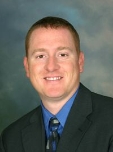 If you've been watching the news on the housing industry lately, you understand that we're in a "seller's market"…meaning sellers have the upper-hand when it comes to the negotiation process.  It's true.  In our market we're realizing the phenomenon of most properties receiving multiple offers once they hit the market.  If you're a buyer, DON'T PANIC.  With the right guidance and knowledge, you can put yourself in the best position possible to acquire the property.  Here are a few tips to help give you the best shot.
1)  BE PREPARED.  Those of you who were Boy Scouts early in life should have this locked and loaded.  If you haven't talked to a lender prior to doing any home search, STOP!  Get with a lender asap so you'll know exactly what you can afford, what your closing costs will be for different purchase prices, what type of loan is best for you, and how quickly can you close.  Knowing these things in advance may put you ahead of the pack when you have to hurry to beat other offers. If you don't have a local lender already in mind, contact your REALTOR ®.  …which brings me to #2…
2)  HIRE A GOOD REALTOR ®.  Let's face it, you don't have time to have weak representation when in a hurried situation, as well as making one of the most important purchases of your life.  Look for a seasoned Buyer's Agent.  Real estate offices/agents are ever-evolving (as the market does the same).  We see more agents specializing in either listings or buyers these days.  Why would you hire someone who specializes in listing property to help you as a buyer?  Exactly, you wouldn't.  Interview more than one person, let them know your expectations up front, and have them tell you what they'll do for you.  And make sure your agent is a REALTOR ®. Very important…but that is a different article altogether.
3)  KEEP IT CLEAN.  Ever heard of the "K.I.S.S." rule?  Simple is key here.  Buyers can absolutely ask for anything they want in an offer, as most everything is negotiable.  But at what cost?  When compared to other offers that are coming in on the same property, you'll probably have your best chance to obtain the property if you don't ask for much.  Is that home warranty you're requesting necessary?  If so, buy it yourself at closing.  You don't want a few hundred dollars in a small request to be why you lost the deal.  Some things may well be necessary to request.  But if they're not, leave them off of the paperwork.  This could also apply to asking the seller not to pay for any of the buyer's closing costs (or maybe asking seller to pay a smaller amount towards your closing costs), agreeing to a sooner closing date (if your lender approves of such), and putting down more earnest money than is usually the norm in your market.
4)  DON'T BE AFRAID TO PAY OVER LIST PRICE. Ok, so I made you cringe.  No fear…there is an out here.  Most states have forms that you can attach to the offer that protect the buyer from a property not appraising at contract price.  So if you're fighting others on price, go high.  Once you get the property under contract, it may take a few weeks before the appraisal returns.  If it comes back lower than the contract price, you may not be obligated to go through with the purchase.  In fact, the seller will most likely now understand that they priced the home too high, and they will reduce the price of the property to match the appraised value.  If they won't, you can walk away from the deal, with little costs absorbed on your end.  ** IMPORTANT ** Make sure you talk to your agent about this scenario BEFORE making an offer to make sure they have you protected properly in such case. 
5)  RELAX.  Your REALTOR ® is working for you.  As a buyer, you should have a game plan with your agent as to where you are willing to stop in your negotiation.  If you've done the things above, you're in good shape to play ball.  Put it in your agent's hands, and let them lead the way.  Try to stay busy with other facets in your life, and attempt to take your mind off of it as much as possible (yeah, right).  Things will fall into place.  If not, maybe it wasn't meant to be.  Now you're well-versed to attack the next one you see.  But let's put ourselves in the best position to get THIS one, right?  Right!  Good luck.  
-Brandon McEachern is the lead Buyer Specialist with Jennifer Westmoreland & Associates, Keller Williams Greater Athens. Athens, Georgia.  He can be reached at Brandon@theJWA.com. Submit a request for contact today!
https://foryoureverymove.com/wp-updated/wp-content/uploads/2017/08/Brandon-McEachern-Photo.jpg
152
113
JenniferWestmoreland
https://foryoureverymove.com/wp-updated/wp-content/uploads/2019/08/JWA-Logo-2019-70h.png
JenniferWestmoreland
2017-08-15 00:52:22
2017-08-22 21:34:36
Are We in a Sellers Market in the Greater Athens Area?