Testimonials
Buyers, 2016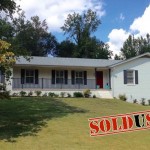 Jennifer found a house for us that was not even on the market. It was the first and only house that she showed us. We told her what we were looking for and she delivered. Great experience.
Seller, June 2017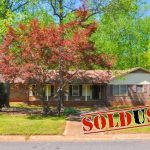 We really appreciated the way Jennifer and her staff handled the sale of our home. They were aware of our needs and met every one of them above our expectations. The JWA staff was easy to work with, always a pleasure, and incredibly professional, in particular, Susan Jones.
Seller, October 2014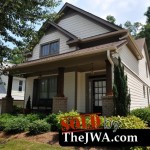 Working with Jennifer and her team far exceeded my expectations of selling my first home. They made the process feel effortless! The whole team is so professional and sharp. If I needed anything, they got it to me promptly. Jennifer ensured me I could sell my house for a certain amount and she did! Wow. And quickly too! I would recommend her to anyone that wants a top notch agent that can sell their house! It was such a pleasant experience. I really appreciated everything she did for me. She will be a great friend to me for life!!
Seller & Buyer, August 2014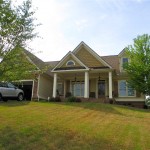 Jennifer Westmoreland's team get the job done!! It was a pleasure to work with her team. They were knowledgeable, helpful, and did not put a lot of pressure on me to make hasty decisions. My house sold in 3 days and I got an offer that was ABOVE my asking price. If you're looking for expertise, you should look no further!
Sellers, July 2017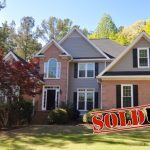 Jennifer and her team were an absolute delight to work with! Jennifer's knowledge and experience increased our comfort level. She never hesitated to go above and beyond for us in many instances. Her advise was always in target. Susan was awesome as well, super responsive and a calming influence. Brittani was super organized and communicative during the showing process. I would recommend Jennifer and her team to anyone anytime!
Buyer, September 2014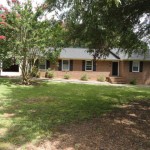 You are always available, esp. through texting. It i easy to get answers quickly. You are familiar and comfortable with remodeling and made great suggestions.
Sellers, 2015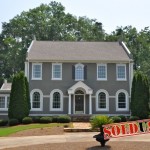 Your staff, especially Susan, were on the ball. Very responsive and worked with us until we were satisfied. Thanks, JWA!
Buyer, 2015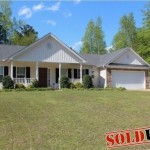 We appreciate how you stayed on top of everything! Thank you again for going to bat with our lender. We are so thankful for your help.
Seller, October 2014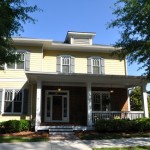 You kept me optimistic, helped me with pricing, you have strong advertising and use of social media. We loved working with you. Yay!
Seller, October 2014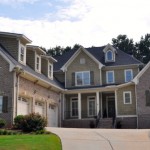 Jennifer was very responsive to us, and understood the unique situation we were in. She shared the same sense of urgency as we did and communicated clearly about all she was doing. She and her team have a system that is working, and if I am ever blessed to return to the area, I would reach out to her first for our needs.
Seller, May 2017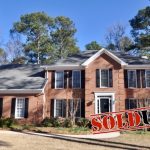 Jennifer is extremely knowledgeable about the real estate market in Oconee, and provided top-notch guidance about when to list our house, what to do to make our house more salable and how to evaluate offers. Thanks!
Sellers & Buyers, 2015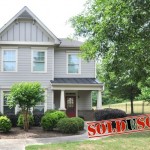 I honestly can't imagine how things could have gone better.
Everything always went smoothly. Your office is a well oiled machine. Everyone was always kind and knowledgeable. Overall, buying and selling was a wonderful experience.
Charles & Jennifer Worthy
Buyer, June 2014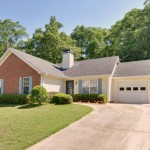 Our Realtor Lindsey was amazing. She was always willing to answer any questions we had and was beyond helpful throughout the entire process. I would highly recumbent her to anyone buying a home. I cannot pay her enough compliments!
Buyers, February 2017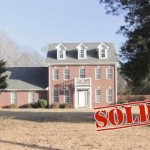 Brandon and team were very patient and helped us find our new home. Thanks!
Buyer, June 2014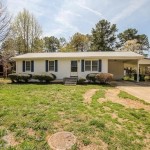 Stephanie was always available via text or e-mail. She was helpful with listings.
Seller, July 2017
"Jennifer and her team did an awesome job with the sale of our home. Extremely responsive and right on top of every step. They were able to provide very clear guidance on both pricing and results. Our home was under contract at full asking price on the day that I listed it– and then it closed in about 1 month! I definitely recommend The JWA for getting your home priced, marketed and SOLD!"
Buyer, April 2014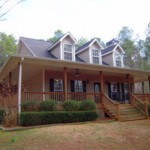 We appreciated your time and effort to get the house of our dreams. Stephanie was amazing, and she got us what we wanted– a beautiful home!
Charles and Melissa Harris
Seller, July 2012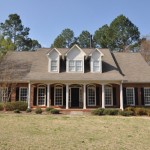 Jennifer Westmoreland and her team did an exceptional job selling our home. They did everything possible to make us feel comfortable with the entire process. We were so pleased with JWA that our daughter and son-in-law bought a home with Jennifer's help. She negotiated for them, and they now have their dream home to raise our sweet grand baby! JWA felt like a family, and we highly recommend them to our family and friends.
Sellers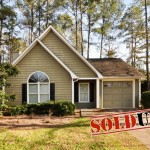 It was a great experience. Jennifer was always great to work with.
Great experience all the way through – Jennifer was a Godsend to us!
Sellers, March 2017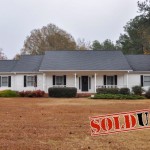 All aspects of the process exceeded our expectations.
Jennifer and her experienced staff made the sale of our property a seamless transition. She offered expert advice and made suggestions that help create a pleasant relationship with the buyer. I would highly recommend her for any real estate needs.
Seller, March 2014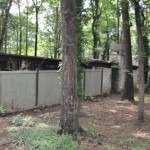 You sold a short sale that other couldn't sell or wouldn't.
Seller, May 2014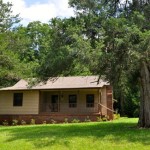 I thought you did a great job getting this house sold.
Jennifer,
I cannot thank you enough for helping us with the home purchase. Ever since I saw this home I wanted it and you help to make it possible. I look forward to the many memories that will be made there. Thanks again.
Buyers & Sellers, 2016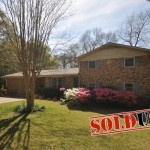 Jennifer has assisted my family with several home transactions and each has been "painless" and efficient.
The latest was the sale of our primary residence in a great neighborhood, but our home needed upgrading and some repair. She and her team led by Susan Jones were able to find and direct many potential buyers to our home. They were not discouraged by the negative responses and continued to show our property until they were successful.
We just closed on a new home that they were able to locate and advise our process. Thanks Jennifer and team!
Seller & Buyer, April 2017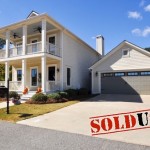 Jennifer, Susan, Hannah, Brittani, and Brandon helped make our dreams of a backyard in a kid friendly neighborhood a reality and I can't say enough great things about them. They saw me through tears of frustration in selling our home and tears of joy in finding the new one, and I cannot thank them enough. You will not be sorry that you chose this team to make your dreams come true!!
Seller & Buyer, June 2011
Thank you for putting up with us (especially me). It was a pleasure.
Buyer, 2016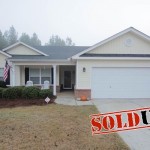 "Working with Brandon to buy a new home was so easy. He is great at what he does and made the process of first time home buying smooth and uncomplicated. He guided me every step of the way, and I am forever grateful to him for making my dream of being a homeowner become a reality. Thanks, Brandon!"
I have known Jennifer for several years both as a Business Associate and a friend. I have had several closings with Jennifer and can honestly state her level of professionalism and concern for her clients best interest are second to none. We have served together on various Athens Association Board of Realtors committees as she is very active in the Board and Community. Truly an asset in her field of endeavor.
Sellers, 2016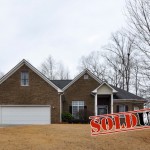 We were VERY pleased with The JWA and would recommend them highly!
Seller, 2015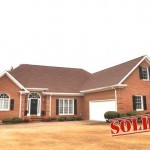 Love Team JWA!! Always accessible, professional and personable! Consistent showing feedback helped me stay connected! Your professional honesty in suggestions of improvements for the home helped it move fast! Your hands on approach gave me much relief! My next sale or purchase will be with you!
Thank you, Jennifer!!!
Seller, 2015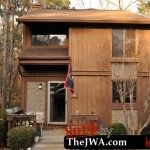 Loved the weekly updates. It was great to know that you and your team personalized the process. This was a great experience!
Buyer, August 2014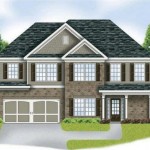 You were a perfect liaison between us and the builder. We knew that we could count on you to fight for us and get us everything we asked for. Because of your experience and reputation in the community we knew that we could trust you every step of the way. Without you we would of gone crazy, no doubt. We would never use another agent, wand you always help us out, regardless of the question. We recommend you to everyone because we know from experience that you are leaps and bounds about the rest.
Buyer
Hey Jennifer,
Thanks so much for the gift as well as all your help with our new house! I know it was kind of a headache… but it's all worth it in the end! We will stay in touch and I want you to know that I will recommend you to anyone I know that is looking for property. Thanks again and I hope to talk to you soon!
Buyer, April 2014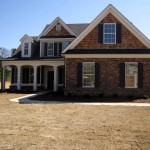 Always went above and beyond to answer questions on find out who to ask. All small details were covered. A very worry-free experience for us.
Brandon & Katherine Samples
Seller, 2016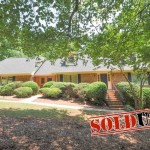 -My home was shown very often, sometime 3 times per day. My home sold in a very short time after I listed with Jennifer.
-Jennifer or her assistant Susan were always available anytime you needed to speak with them.
-Anything I requested would be taken care of, asap.
– Jennifer Westmoreland is a very special lady, surrounded by very special people!
Buyer, February 2018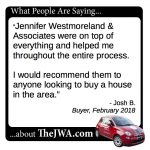 "Jennifer Westmoreland & Associates were on top of everything and helped me throughout the entire process. I would recommend them to anyone looking to buy a house in the area."
Sellers, 2016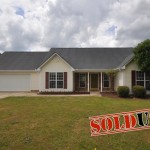 Your initial response was quick and professional… Stunning photography highlighted the best attributes of our home… Great communication from start to finish! You know your business and do it well!
Buyers, 2016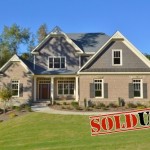 "We totally felt like Brandon was looking out for our best interest, and not just the sale of the house.
He was very professional and prompt. We had the feeling that he always had everything under control."
Buyer, April 2014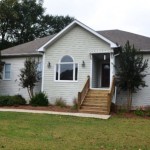 Stephanie made everything really easy, even fun.
Buyer, December 2014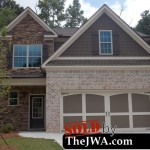 Always available! Stephanie Ferrando did a great job! I would highly recommend her!
Buyer, 2016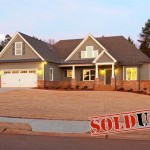 I bought a house through Jennifer Westmoreland & Associates. I found the staff to be excellent. I worked with Brandon, and he was excellent in every way. Very easy to reach and communicate with, prompt replies and I truly felt that he wanted to make my experience a good one. Thank you very much! I'd gladly recommend this agency.
Seller, 2015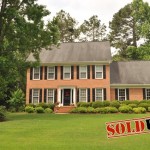 It was a fast and wonderful process! We appreciate your help to sell our home so fast!
Buyers & Sellers, 2015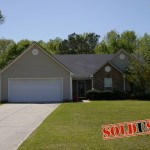 Great team work! It was a pleasure working with you all.
Derrick & Jennifer Barnett
Seller & Buyer 2016
Jennifer and her team were great! They kept me informed as everything was happening, from showings to the final closing. The team was quick to respond to any questions I had and made the process as smooth as possible for me.
Seller, February 2014
Thank you for handling the sale of my house.
I really appreciated your promptness to detail and
attention.
Many thanks,
Will have another house in Jackson Co. one day and will definitely call you.
Buyers, 2015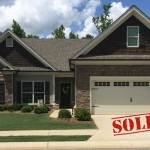 Our Real Estate agent [Brandon] was excellent in keeping in close communication with us. We always felt he had our best interest at heart. Brandon is a real professional and an asset to your team.
Buyer, 2015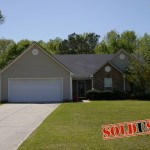 "Things are great and we absolutely love our home!
We have the best neighbors, this location is fantastic and you all were great to work with in what was a very stressful time for us!"
Seller, 2017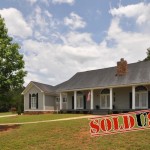 "Very, very professional in all areas: sales, advertising, taking care of prospects, etc. Also did a very professional job at the end, helping me get the very best sale price!"
Buyers, April 2017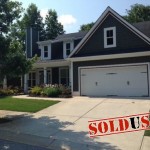 Jennifer Westmoreland and our specific point of contact, Brandon McEachern, were consummate professionals: helpful, responsive, and incredibly friendly. They were lifesavers in taking care of the millions of little details involved in home buying, which was overwhelming to us full-time professionals and first-time home buyers. They made it easy, and for that we are eternally grateful. Would absolutely recommend and call them again for our next purchase.
Buyers, June 2017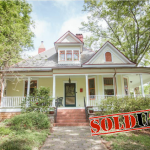 We just found and bought our dream house with Jennifer Westmoreland. Thanks to her, we were the first to see the house and she made sure we saw other house options in that area and price range. Jennifer was super responsive and offered great insight to the real estate market, due to her extensive experience. Jennifer is a great REALTOR and we would definitely use her again!
Seller, November 2017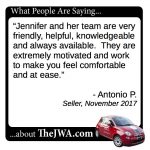 Jennifer and her team are very friendly, helpful, knowledgeable and always available. They are extremely motivated and work to make you feel comfortable and at ease.
Buyers, 2012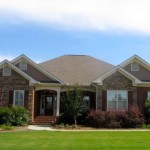 Jennifer and Susan,
I know I should have sent this sooner but we've been a little busy.  I wanted to thank you both for being so helpful with the purchase of our new home.  We both love it, even Charles.  He's working very hard to fix it just like I want.  I'm buying new furniture and really having a good time in the process.  But, thank y'all for being so patient with us.  I know we were a pain but y'all were just great.  It was a really scary process at our age but y'all held our hand the whole way and we do appreciate it.  Thanks again.  And, also Thanks for the gift.  It will always be special.
We are so happy with the new house and really appreciate all the special efforts you and Susan put into making it possible.
Buyer, 2015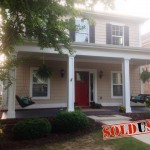 [Brandon] was always quick to return my calls and texts when I asked for something. If I needed information, it was sent to me almost immediately.
Buyer, October 2012
It was an absolute pleasure to have Jennifer Westmoreland as my agent! I had a "time is of the essence" transaction and Jennifer handled it perfectly! I was even unaware that she was out of the state on business when we started! Jennifer was in constant communication with me and the contract/closing process was a breeze! I would highly recommend Jennifer for all your real estate needs.
Buyer, 2016
Jennifer did a great job. Very helpful and knowledgeable throughout the whole process. She answered my questions and calls promptly every time. She explained online forms thoroughly. Highly recommend her to anyone buying a house in Athens or the surrounding area
Seller & Buyer
I have conducted multiple closings for Jennifer, had her sell my house and used her to buy a house. She is an excellent agent who knows the area, contracts and provides wonderful advice. Her recommendation saved my thousands on one purchase. You may use Jennifer with confidence and know you have a true professional.
Seller, April 2017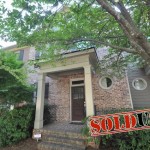 Jennifer was very attentive to our questions had good staff support. They were easy to communicate with by phone or email. She understood our property and used good means to find a buyer.
Buyer, 2015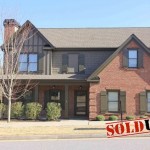 You guys are the best!! Your team worked quickly to answer all our questions, and made buying a home stress-free and enjoyable!
Seller, June 2017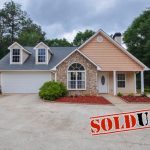 We loved working with Jennifer (and Susan)! Her staff was very attentive and explained the entire selling process thoroughly. Jennifer was able to make this process as smooth as possible, despite some hiccups along the way.
Buyer, 2015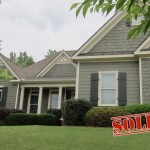 Brandon kept us up to date on all activity that was going on in the purchase of our home. We felt like he was definitely looking out or our best interest.
Seller, 2016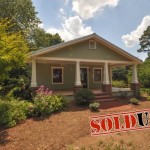 I don't know if I could have been more pleased with Jennifer and her associates. From the beginning, Jennifer showed great judgment when it came to pricing and the market. They were great in generating interest from the beginning and we quickly got good offers. They assisted me through the negotiation process and helped get the house sold. I was very thankful Jennifer had been recommended to me.
Seller, 2014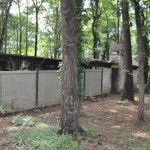 Jennifer and her team helped me with a short sale after I wasted 6 months with another realtor. Within 1 month, they had an offer that the banks accepted. Her marketing efforts really paid off. After the offer, her team worked very closely with me to shepherd the offer through the miles of red tape with the banks, always keeping me informed and finally dragging it home over the line. I will use her for any future purchases in Athens, and will enthusiastically recommend her to everyone I know who may need a Realtor.
Buyers, 2016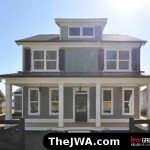 We had a wonderful experience!!!
Sellers & Buyers, 2016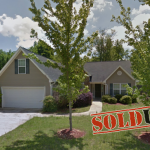 We were very pleased with our experience. Everything went very smooth! Our home went under contract within a weeks time, and closed within a month or so. Jennifer always answered any questions, her team was super quick to respond to us and was very nice & friendly. When you're selling your home it's a lot of stress but I can honestly say this team takes all the stress away… You're in great hands with them.
Buyer, 2017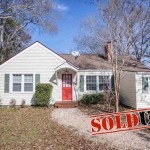 Worked with Brandon McEachern–Brandon was terrific and went to great lengths to help me find a home. He was knowledgeable about the area. Would highly recommend to anyone!
Buyer, December 2017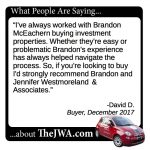 I've always worked with Brandon McEachern buying investment properties. Whether they're easy or problematic Brandon's experience has always helped navigate the process. So, if you're looking to buy I'd strongly recommend Brandon and Jennifer Westmoreland & Associates.
Buyer, March 2017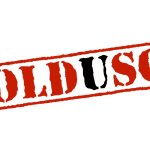 It was a pleasure working with your team.  They made this urgent need a non-event, for which I am truly grateful.
Buyer
When starting the process of finding our first home, we constantly heard "don't expect your first home to be your forever home" from friends. Those friends must've never worked with Jennifer Westmoreland! We now live in our dream home that has everything we need for a "forever" home, with a price that didn't feel like a "forever" price. We have since told all of our friends about JWA!
Seller & Buyer, March 2011

Jennifer —
Thank you for everything! I know this wasn't the easiest "sell", but we sure do appreciate it!
Cheers & All the Best,
Seller, 2016 & 2014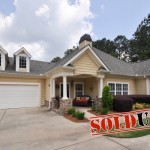 This was the 2nd time I used The JWA, and both times my home was SOLD in just a few weeks!
Great job, and thank you, JWA!
Buyer, June 2017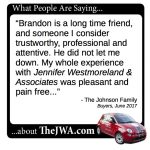 Brandon is a long time friend and someone I consider trustworthy and professional, as well as attentive. He did not let me down. My whole experience with Jennifer Westmoreland & Associates was pleasant and "pain fee," just as Brandon said it would be.
Buyer, May 2014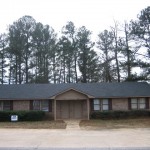 Jennifer and her team where very professional and knowledgeable. Also the team was very accessible replying back promptly. I would strongly recommend Jennifer Westmoreland and her team to anyone buying or selling real estate in the Athens area. When making a large purchase such as a home I only want the best agent and that's what I got!
Buyers 2016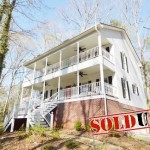 This is a great opportunity to thank you again, and tell you how much we love our home. I pray this is an amazing Christmas holiday for you.
Buyer, July 2017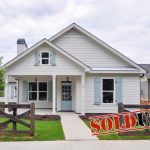 Jennifer and her team are simply the best! They were always just a phone call away and really took the time to walk us through the process of being first time home buyers. If you are ever in the market for a new home, I would highly recommend giving her office a call. You will not be disappointed!
Seller, 2015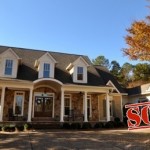 Thank you for re-insuring my faith in real estate agents. You will be recommended to anyone who may need you.
Seller, July 2017 & Buyer, May 2015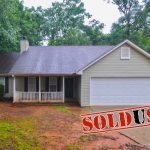 The JWA helped me buy the house I owned for about 2 years. They were always super helpful and responsive, giving me tips on what to look for in a house and carefully checking contract amendments.
I chose to go with JWA again [when selling it] because of my great experience with them during the purchase. They listed the house, got great photos and made the process very easy for me. The house was shown immediately and frequently. I got a contract within one week! Through the contract period they worked with me to make my needs known and were very thorough in checking up on requirements and deadlines.
It has been a very pleasant experience working with Jennifer's team.