Home Didn't Sell
[metaslider id=11076]
You are most likely visiting this page because you were unable to sell your home with your past agent. Before you re-list with another agent, please take some time and interview The JWA. We work hard to be Greater Athens' #1 Listing Team by selling a home every other day.
I am sure you are wondering, what does Jennifer Westmoreland & Associates do differently? Our team does not just place a sign in the yard and wait for the phone to ring. Each day we are proactively calling new buyers in the area telling them about our listings. We have a dedicated marketing staff who spends their day promoting our properties. In addition to our marketing skills, we spend thousands of dollars a month to bring active buyers to our websites. This traffic drives buyers to phone our office and want to work with our buyer specialists. In addition to being a featured listing on our websites, our listings are featured on over 1,000 real estate websites like Zillow, Trulia, Google & Realtor.com.
This is just the beginning of what we are willing to do to get your home sold fast. Give The JWA a call at 706.389.9953 to put us to work for you.
See What People Are Saying About The JWA
Seller & Buyer, April 2017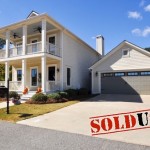 Jennifer, Susan, Hannah, Brittani, and Brandon helped make our dreams of a backyard in a kid friendly neighborhood a reality and I can't say enough great things about them. They saw me through tears of frustration in selling our home and tears of joy in finding the new one, and I cannot thank them enough. You will not be sorry that you chose this team to make your dreams come true!!
Sellers & Buyers, 2015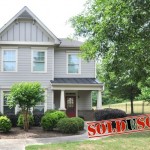 I honestly can't imagine how things could have gone better.
Everything always went smoothly. Your office is a well oiled machine. Everyone was always kind and knowledgeable. Overall, buying and selling was a wonderful experience.
Charles & Jennifer Worthy
Seller, March 2014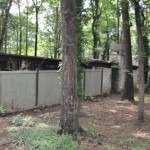 You sold a short sale that other couldn't sell or wouldn't.
Seller, November 2017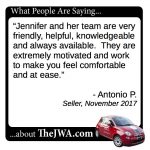 Jennifer and her team are very friendly, helpful, knowledgeable and always available. They are extremely motivated and work to make you feel comfortable and at ease.
Sellers, 2015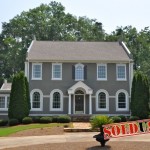 Your staff, especially Susan, were on the ball. Very responsive and worked with us until we were satisfied. Thanks, JWA!