Home Didn't Sell
[metaslider id=11076]
You are most likely visiting this page because you were unable to sell your home with your past agent. Before you re-list with another agent, please take some time and interview The JWA. We work hard to be Greater Athens' #1 Listing Team by selling a home every other day.
I am sure you are wondering, what does Jennifer Westmoreland & Associates do differently? Our team does not just place a sign in the yard and wait for the phone to ring. Each day we are proactively calling new buyers in the area telling them about our listings. We have a dedicated marketing staff who spends their day promoting our properties. In addition to our marketing skills, we spend thousands of dollars a month to bring active buyers to our websites. This traffic drives buyers to phone our office and want to work with our buyer specialists. In addition to being a featured listing on our websites, our listings are featured on over 1,000 real estate websites like Zillow, Trulia, Google & Realtor.com.
This is just the beginning of what we are willing to do to get your home sold fast. Give The JWA a call at 706.389.9953 to put us to work for you.
See What People Are Saying About The JWA
Seller, July 2012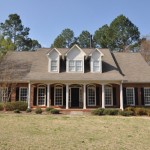 Jennifer Westmoreland and her team did an exceptional job selling our home. They did everything possible to make us feel comfortable with the entire process. We were so pleased with JWA that our daughter and son-in-law bought a home with Jennifer's help. She negotiated for them, and they now have their dream home to raise our sweet grand baby! JWA felt like a family, and we highly recommend them to our family and friends.
Seller, October 2014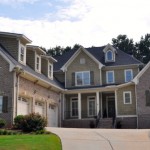 Jennifer was very responsive to us, and understood the unique situation we were in. She shared the same sense of urgency as we did and communicated clearly about all she was doing. She and her team have a system that is working, and if I am ever blessed to return to the area, I would reach out to her first for our needs.
Seller, July 2017 & Buyer, May 2015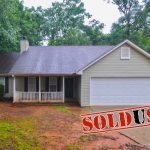 The JWA helped me buy the house I owned for about 2 years. They were always super helpful and responsive, giving me tips on what to look for in a house and carefully checking contract amendments.
I chose to go with JWA again [when selling it] because of my great experience with them during the purchase. They listed the house, got great photos and made the process very easy for me. The house was shown immediately and frequently. I got a contract within one week! Through the contract period they worked with me to make my needs known and were very thorough in checking up on requirements and deadlines.
It has been a very pleasant experience working with Jennifer's team.
Seller, 2015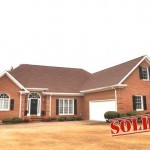 Love Team JWA!! Always accessible, professional and personable! Consistent showing feedback helped me stay connected! Your professional honesty in suggestions of improvements for the home helped it move fast! Your hands on approach gave me much relief! My next sale or purchase will be with you!
Thank you, Jennifer!!!
Seller, May 2017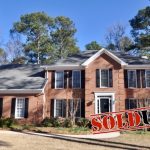 Jennifer is extremely knowledgeable about the real estate market in Oconee, and provided top-notch guidance about when to list our house, what to do to make our house more salable and how to evaluate offers. Thanks!